Access Control
Preventing unauthorized individuals from entering your property
Overview
Actron Systems provides the exact access control system that meets your company's specific needs. Actron's team of security specialists will work directly with you and your team to identify and configure the system that provides the best access control with the ability to document ingress and egress at every access point. Our goal is to provide complete security coverage and documentation.
Actron provides access control systems from single door or gate to multi-access systems to handle the number of access points that you need covered. Actron's access control system can be integrated with scan cards, badging, video, telephone entry and biometrics. The system architecture is adapted specifically to your company's needs. Our systems are designed to adapt to all security and IT environments, today and in the future.
Access Control means that only the people you authorize may enter your property. This control can extend throughout your business, giving only certain employees access to secured areas of your facility.
Actron's Access Control systems can be seamlessly integrated into your Virtual Presence solution. Combined with CCTV and remote monitoring from our central command center, you will have complete control over what takes place at your home or business at all times.
Features
Remote monitoring of who enters or exits your building
Maintenance and service of access control components
Control of ingress and egress
Limit personnel with ownership of trade secrets and intellectual property
Electronic tracking of failed access attempts
Controlled access to certain facilities or operations
Manage employee time and attendance
Media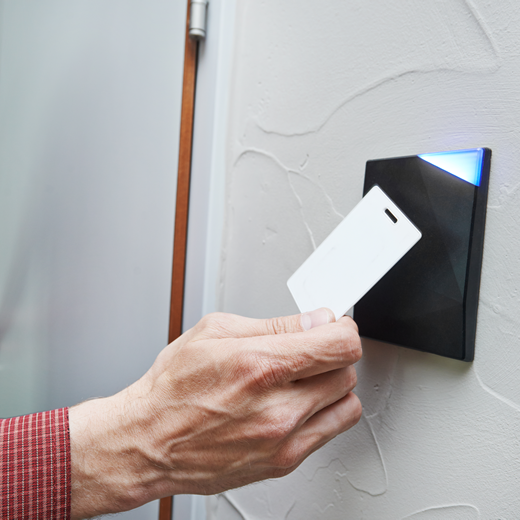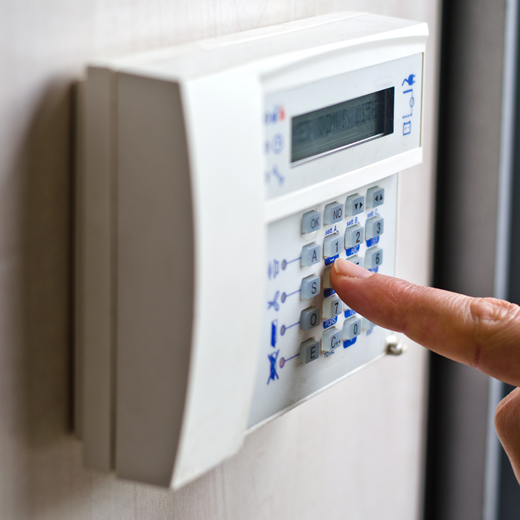 Actron has just the products we need to perform the security functions like specialized cameras and card access and push button door operators. The ease of the computer-end of the software has been equally important to us.